"We directly execute our real estate strategies through our professionals on the ground to better control the outcomes for our investors"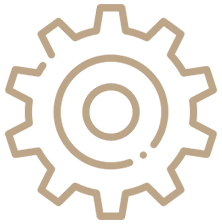 Ways To Invest With Us
We manage several different types of real estate securities for our investors. Whether through commingled funds, opportunity zone funds, or direct LP investments in the projects themselves, we help our investors take advantage of market opportunities in order to meet their return objectives.
Our Mission
Our Advantages
GP Fund
Opened: Q4 2021
Status: Open
Fundraising Target: 25M
Investor Minimum: 500K
Purpose
Investment fund which allows investors to participate in the GP position of upcoming CAS development projects in a manner that provides for high risk adjusted returns.
Investment Criteria
Focused on developing high quality residential condos and multifamily and light industrial products in the Nashville area. Similarly to high growth markets in the Sunbelt cities from the Southeast through Texas.
Fund I
Opened: Q1 2019
Closed: Q1 2021
Equity: $15 million
Current Number of Assets: 4
Investment Criteria
All Projects Located Within a 30-Minute Drive from Downtown Nashville
Focus on Desirable Urban Infill Locations
Develop Undersupplied Asset Classes with Strong Demand:

Residential Condominiums
Flex Office and Spec Industrial
Office Condominiums
Opportunity Zone Fund
Number of Funds: 4
Equity Committed: $56 million
Investment Horizon: 2019 – 2029
Investment Criteria
All Projects Located in opportunity zones with near proximity to downtown urban cores
Focus on projects that yield 17% annualized return over 10 years.
Develop stable asset classes that can weather the various phases of the economic cycle.