Money Talks, Bullsh*t Walks: Inside the Contrarian Mind of Billionaire Mogul Sam Zell
"The challenge is, how do we get somebody 126 years old to get it up?" This was Sam Zell's unique way of saying hello to a large gathering at the Los Angeles Times shortly after taking charge of Tribune Company. "I'm your Viagra, OK?"
Even for Sam Zell, one of the greatest contrarian investors, buying Tribune Company was a risky and controversial move. Many saw the purchase of the Chicago Tribune and Los Angeles Times by a man who had made his fortune in cargo containers, real estate, fertilizer, and plumbing to be a sign of the coming media apocalypse. Maybe they were frightened by Zell's nickname, "the Grave Dancer."
The move didn't seem to make sense for Zell either. Why would an epithet-slinging, motorcycle-riding scrapper-who had started with nothing and worked his way up to a $5 billion real estate fortune-be interested in a declining media company (it would have been another story if Zell had taken over Playboy, issues of which Zell had bought and resold for profit to friends around town when he was a teenager)?
Ben Johnson has the answers in this fascinating biography of a uniquely colorful mogul, who is fond of blunt declarations and bold business moves. Johnson also tells the real story of Zell's adventure at the Tribune, that feverish year between his purchase of the ailing company and its declaration of bankruptcy.
Between the story of Zell's rise to astounding riches and previously untold details of his conflicts with his employees and investors, Money Talks, Bullsh*t Walks will keep readers alternately laughing and on the edge of their seats.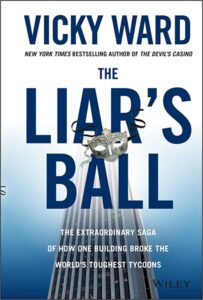 The Liar's Ball: The Extraordinary Saga of How One Building Broke the World's Toughest TycoonsInside the world of the real Great Gatsby of New York real estate
Harry Macklowe is one of the most notorious wheelers and dealers of the real estate world, and Liar's Ball is the story of the gamblers and thieves who populate his world. Watch as Harry makes the gutsy bid for midtown Manhattan's famous GM building and put almost no money down, landing the billion-dollar transaction that made him the poster child for New York's real estate royalty. Listen in on the secret conversations, back-door deals, and blackmail that put Macklowe and his cronies on top―and set them up for an enormous fall. This is no fiction―this is a real life tale of extravagance, ambition, and power. Harry Macklowe ruthlessly clawed his way to the top with the help of his loyal followers, each grubbing for a piece of the real estate pie. Liar's Ball reveals their secrets and tells the tale of business as usual for this group―lying, backstabbing, and moving in for the kill when things look patchy. From the bestselling author of The Devil's Casino comes an expos??? on the real estate elite that you'll hardly believe.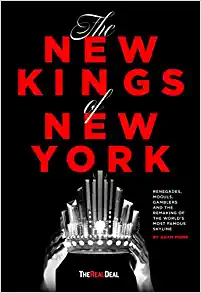 he blood sport that is New York real estate is rife with billion-dollar feuds. There's a story behind every eye-popping apartment sale and audacious new development in New York City, and many of those stories involve the uber-wealthy behaving badly.
THE NEW KINGS OF NEW YORK: Renegades, Moguls, Gamblers and the Remaking of the World's Most Famous Skyline charts the extraordinary transformation of America's greatest city from a near-bankrupt urban combat zone into the land of Billionaires' Row and Hudson Yards—a luxury playground for the global 1 percent—and provides an inside look at the bombastic personalities behind the biggest real estate deals of this century.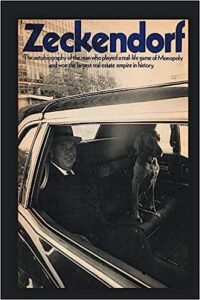 Zeckendorf: The autobiography of the man who played a real-life game of Monopoly and won the largest real estate empire in history
Not since the days of the Louisiana Purchase has America seen any bigger real estate transactions than those executed by William Zeckendorf, the derring-do head of Webb & Knapp. Figuring with supersonic speed and an uncanny flair for making money, the flamboyant impresario bought and sold property, remodeled whole sections of New York, Denver, Washington, Montreal and Dallas, and moved the UN, the capital of the world, to New York. At the peak of his power, William Zeckendorf was a man with the Midas touch in an age of computers. From his windowless teakwood igloo office set in a white marble lobby, William Zeckendorf played a real-life game of Monopoly and won the largest real estate empire in the world – so large, in fact, that Wall Street tottered when he went bankrupt. And bankrupt he was, but never in spirit. An autobiography bursting with vitality, enthusiasm and financial know-how, Mr. Zeckendorf reveals himself as a visionary whose creativeness and sense of adventure are matched only by his unalloyed joy at being able to successfully juggle a dozen incredibly complicated transactions at once. The spectacular Mr. Zeckendorf, who has fished for piranhas in South America and sold ships to the Greeks at profit, comes to life in this autobiography. You will not want to miss meeting him.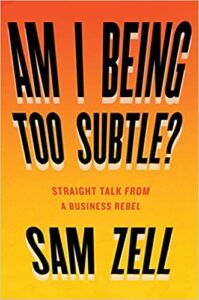 Am I being too Subtle: Straight Talk From a Business Rebel
Self-made billionaire Sam Zell consistently sees what others don't. From finding a market for overpriced Playboy magazines among his junior high classmates, to buying real estate on the cheap after a market crash, to investing in often unglamorous industries with long-term value, Zell acts boldly on supply and demand trends to grab the first-mover advantage. And he can find opportunity virtually anywhere—from an arcane piece of legislation to a desert meeting in Abu Dhabi.
Am I Being Too Subtle?—a reference to Zell's favorite way to underscore a point—takes readers on a ride across his business terrain, sharing with honesty and humor stories of the times he got it right, when he didn't, and most important, what he learned in the process.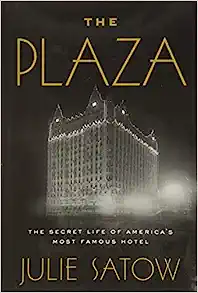 The Plaza: The Secret Life of America's Most Famous Hotel
Journalist Julie Satow's thrilling, unforgettable history of how one illustrious hotel has defined our understanding of money and glamour, from the Gilded Age to the Go-Go Eighties to today's Billionaire Row.
THE PLAZA is the account of one vaunted New York City address that has become synonymous with wealth and scandal, opportunity and tragedy. With glamour on the surface and strife behind the scenes, it is the story of how one hotel became a mirror reflecting New York's place at the center of the country's cultural narrative for over a century.
Trammel Crow- Master Builder: The Story of America's Largest Real Estate Empire
Brings alive the story of Trammell Crow–the visionary real estate developer whose brilliant career served to shape the future of the field. Follows Crow from his origins as a small-time real estate dealer to his transformation into a corporate symbol. Discusses the bold methods that Crow used to build the most influential real estate company in America. Includes an examination of how Crow's risky strategy of making all principals partners in his firm and offering equity interest to deal managers paid off with spectacular profits. A lively account of Crow's mission to break all the rules and become the greatest builder of our age.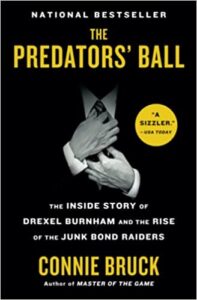 Predators Ball: The Inside Story of Drexel Burnham and the Rise of the Junk Bond Raiders
From bestselling author Connie Bruck,The Predators' Ball dramatically captures American business history in the making, uncovering the philosophy of greed that dominated Wall Street in the 1980s.
During the 1980s, Michael Milken at Drexel Burnham Lambert was the Billionaire Junk Bond King. He invented such things as "the highly confident letter" ("I'm highly confident that I can raise the money you need to buy company X") and the "blind pool" ("Here's a billion dollars: let us help you buy a company"), and he financed the biggest corporate raiders—men like Carl Icahn and Ronald Perelman. And then, on September 7, 1988, things changed…
The Securities and Exchange Commission charged Milken and Drexel Burnham Lambert with insider trading and stock fraud. Waiting in the wings was the US District Attorney, who wanted to file criminal and racketeering charges.
What motivated Milken in his drive for power and money? Did Drexel Burnham Lambert condone the breaking of laws?